Tough Mudder
Tough Mudder is an obstacle run through mud which is designed to go beyond your comfort zone. Next to endurance, physical and mental strength, the ability to work in a team are demanded from the "mudders".
It isn't about crossing the finish line at first, it's about mastering the run as a team. In other words, the participants have to be "driven to perform".
The partnership with Toyo Tires has started in 2018. Since then, the Tough Mudder events in UK and Germany are supported by the Japanese tire manufacturer.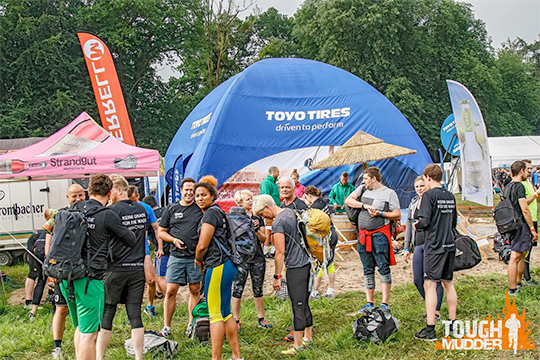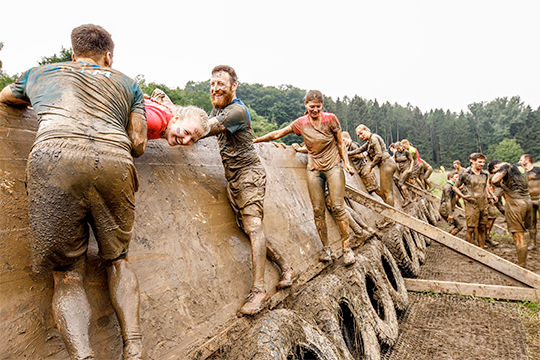 Events in Germany 2018
| | | |
| --- | --- | --- |
| Event | Date | Location |
| Full | 02.-03.06. | Arnsberg |
| Half | 02.-03.06. | Arnsberg |
| 5k | 29.-30.06. | Berlin |
| Full | 07.-08.07. | Hermannsburg |
| Half | 07.-08.07. | Hermannsburg |
| 5k | 27.-28.08. | Hamburg |
| Full | 01.-02.09. | Berlin-Brandenburg |
| Half | 01.-02.09. | Berlib-Brandenburg |
| Toughest Mudder | 01.-02.09. | Berlin |
| Full | 15.-16.09. | Wassertrüdingen |
| Half | 15.-16.09. | Wassertrüdingen |
| Full | 29.-30.09. | Eifel |
| Half | 29.-30.09. | Eifel |
| 5k | 19.-20.10. | München |