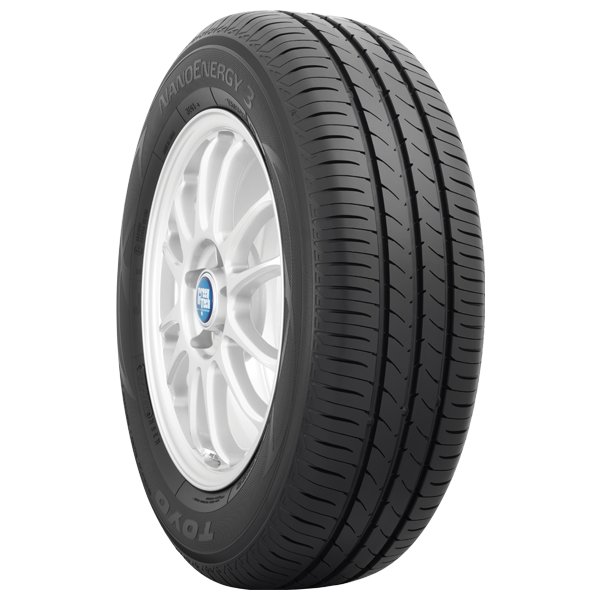 NanoEnergy 3
NanoEnergy 3 is the latest addition to the NanoEnergy range, for compact and mid-range cars. NanoEnergy products guarantee safety, durability, fuel savings and efficiency.

The third model in the NanoEnergy family benefits from an improved tire construction and a new polymer in the tread compound. Partly thanks to these, the tire has a longer tire life, better wet performance and lower fuel consumption than its predecessor.

Features and benefits
New Tread Compound
Increased Silica and new Low Rolling Resistance Grip Polymer improves wet grip with reduced fuel consumption Active Polymer, with improved filler dispersion provide good balance of wear life & low rolling resistance
Wide Straight Grooves with Silent Wall
Enhanced aquaplaning resistance Reduced noise emission
The above label shows the complete range of values for this product. For specific values by size, please see the individual listings in the specifications below.

Specifications
EU label column links to the European Product Database for Energy Labelling for the product specification listed.
** Newer specification