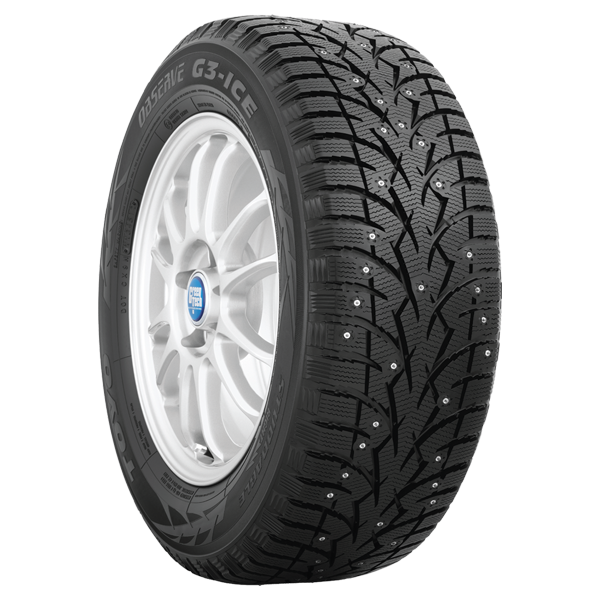 Observe G3 Ice
Observe G3-Ice is a studable winter tire designed for optimum traction and braking on ice and snow. Consistent performance throughout the tire's life makes it ideal for use in extreme winter weather conditions.

Excellent in the most extreme weather conditions, Observe G3-Ice has a directional tread pattern to provide the best possible lateral road holding, even in the most difficult conditions. An optimised stud hole design. offers exceptional stud retention and improved acoustic comfort.
Features and benefits
Stud Distribution
Circumferential Stud Distribution increased to 20 lines Excellent ice performance from optimised stud distribution throughout tread section
STRO
Fully complies with latest Scandinavian Tire & Rim Organisation regulation, reducing stud density to a maximum of 50pcs/m2 from 1st July,2013
Walnut Shell Microbits
Microbits dig in and bite into hard ice surfaces to provide superior grip Environmently friendly natural material
Gear shaped edge of stud hole
Edge effect on ice & snow surface provides added grip
Saw Tooth Edge Block
Saw tooth edge grabs onto surface snow for extra traction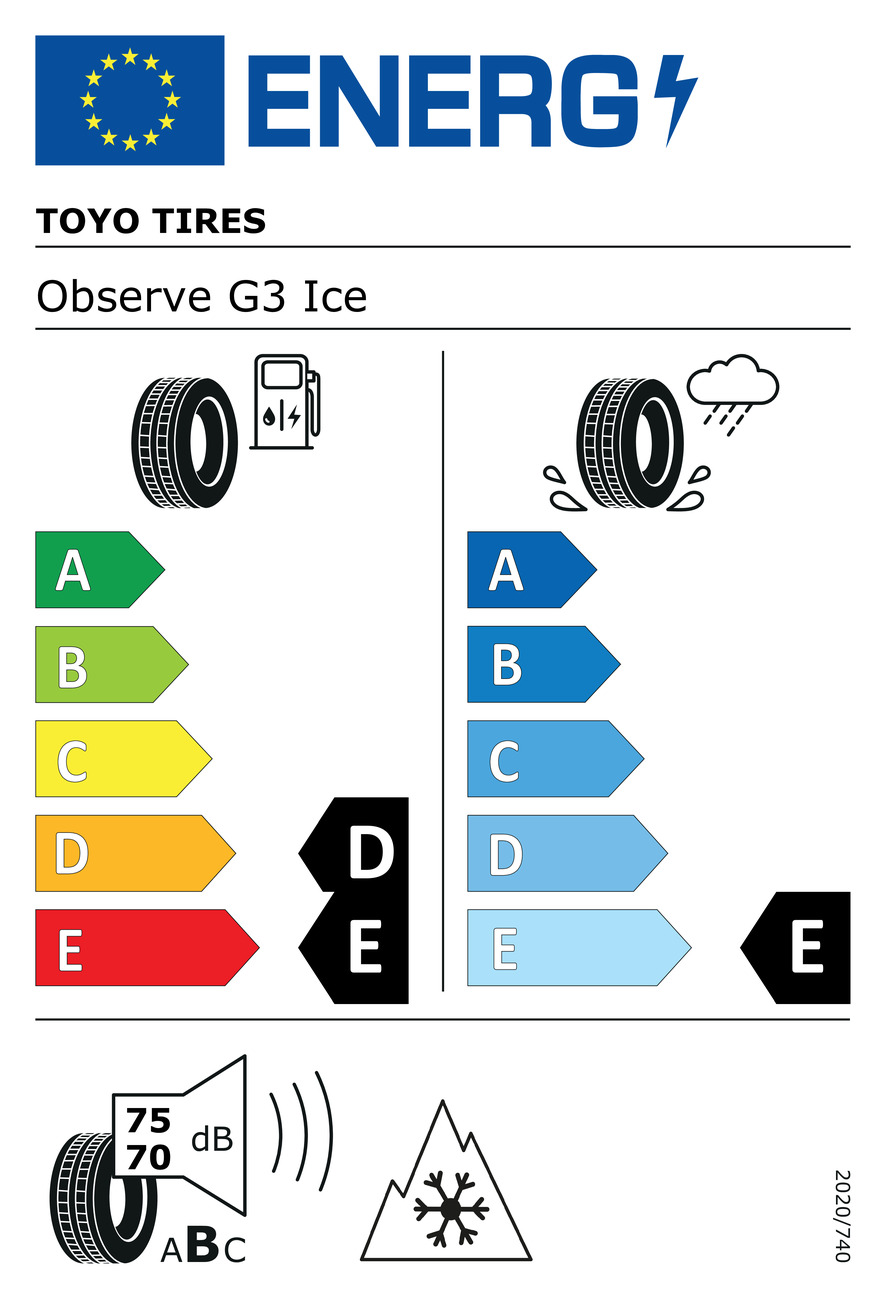 The above label shows the complete range of values for this product. For specific values by size, please see the individual listings in the specifications below.

Specifications
EU label column links to the European Product Database for Energy Labelling for the product specification listed.