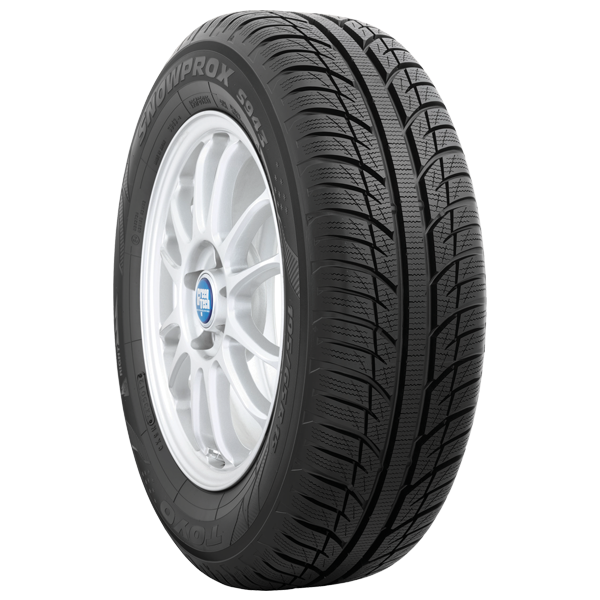 Snowprox S943
Snowprox S943 is suitable for a wide range of small and, medium sized family cars Offering a safe all-round winter driving experience with controlled handling on snow and a short braking distance on wet roads.
Snowprox S943 is more environment-friendly and economical, compared to the Snowprox S942 which it supercedes. By reducing rolling resistance and weight, CO2 emissions are reduced. 

Features and benefits
Snow Enhanced Polymer Compound
Lower rolling resistance and longer wear life through increased filler dispersion Hardness suppressed resulting in better snow performance Added compounds of natural origin enhance interaction between polymer and silica leading to better grip without compromising snow performance
Wide Centre Grooves
Unidirectional tread with wide centre grooves gives superior grip and snow traction
Large Shoulder Blocks
High sipe density increases edge effect for grip on snowy and slippery surfaces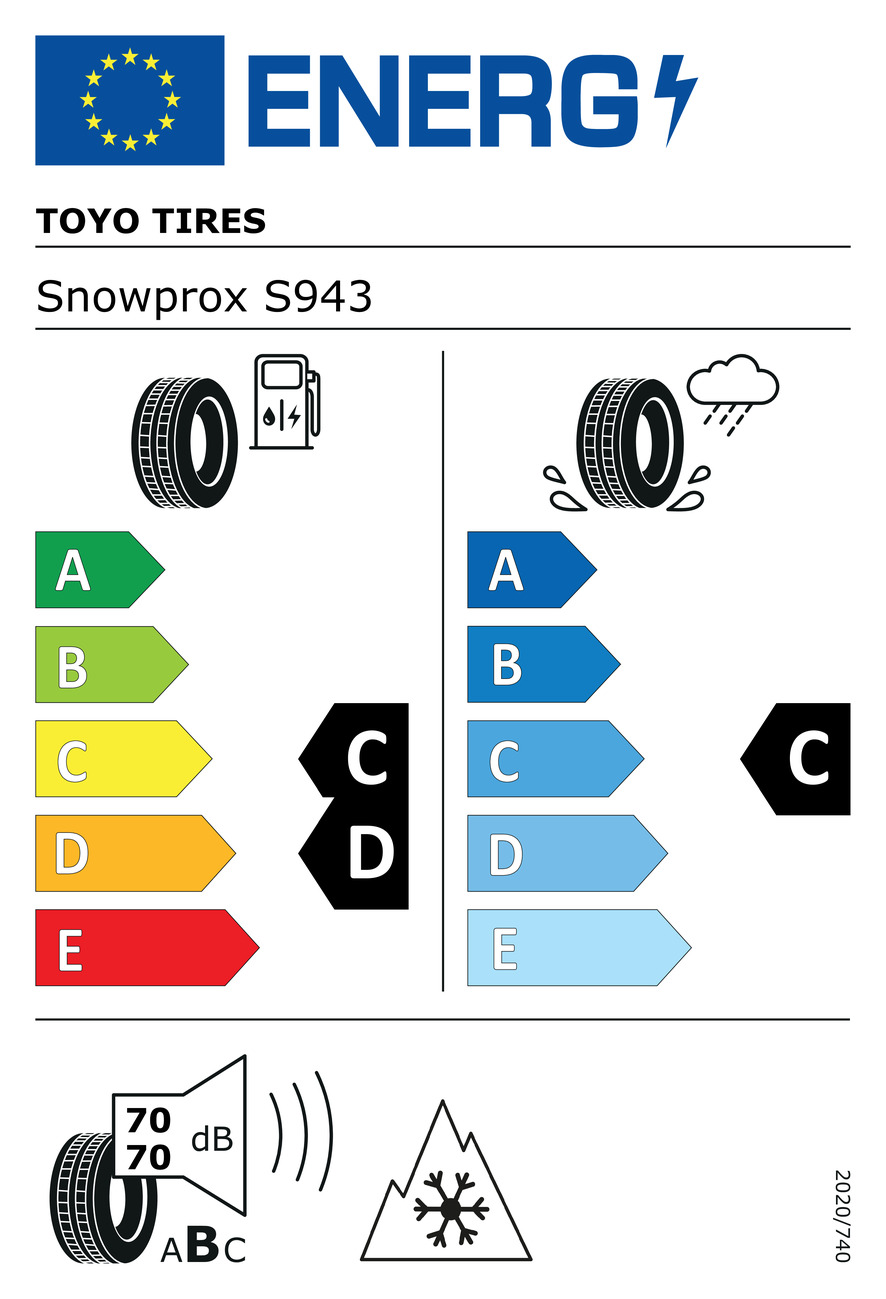 The above label shows the complete range of values for this product. For specific values by size, please see the individual listings in the specifications below.

Specifications
EU label column links to the European Product Database for Energy Labelling for the product specification listed.